Get insider tips from current grantees
Write a more informed application by learning what ETA life is really like on the ground
---
This guide is currently geared towards ETA applicants. Fulbridge will be updating its site with a guide for Study/Research applicants after it adds Fulbright Researchers to the project in 2017-18. 
Choosing a Country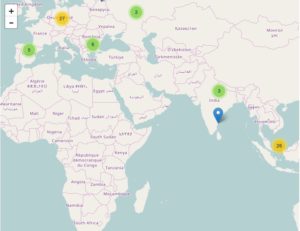 Explore the Fulbridge Map. Whether you've already chosen which country to apply to, or are still deciding between several, the Map can enable you to gain a more varied and specific picture of what life is actually like on the ground in the countries that you're considering.

What community engagement activities do ETAs in that country tend to engage in? Do they live in apartments or homestays? Where in the country are ETAs placed – rural, urban, or both? What age levels do they teach, and how much independence do they have in the classroom? Exploring the Map can help you piece this picture together.
This can enable you to choose a country that suits your background and interests, or learn more about the country you are set on applying to. You're not just choosing a country, but the specific program that Fulbright offers in that country, so learning more about it in the early stages can help you choose a better fit, and write a stronger application.


Use the Map to find Fulbrighters' blogs. Click on users' profiles to see if they've included a link to their personal blog. Reading current and previous ETAs' blogs can help you get a sense of what day-to-day life is actually like in that country – from teaching schedule and language use to food and social life.
Read ETA Spotlights on the Blog. See if your country has been featured on an ETA Spotlight to get a sense of daily life as an ETA in your country of interest.
Check out the Instagram and Facebook to see "Day in the Life" posts from current ETAs.
Get in touch with ETAs if you have questions about life in-country to aid in the decision process.
---
Crafting Your Application
Use the Lesson Catalog. See what ETAs actually teach in their classrooms worldwide, as well as the lessons and activities from your specific country. This will enable you to write a more accurate and targeted Statement of Grant Purpose.

An applicant to South Korea, for example, might expect to be teaching advanced grammatical concepts, only to see lessons from current South Korean ETAs that are focused much more on playful activities and conversation practice. You will write a stronger Statement of Grant Purpose if you have a clearer sense of what ETAs in your country actually do in the classroom, so that you can talk more specifically about how your experiences relate to the country's classroom environments.

Read the Blog. The blog is a repository of reflections from current ETAs, and can provide food for thought and inspiration for your application essays. How do ETAs think about being cultural ambassadors during their grants, and how might that give you ideas for how you would represent the United States abroad? What have they found meaningful about their experiences, and how might this give you a broader framework for thinking about what you hope to gain from your own?

Check out ETA Spotlights and read ETAs' answers for why they applied to their host country. This can spur your ideas for constructing a compelling reason why you should go to that particular country, and in discovering how you might articulate that in your Personal Statement.
Get ideas for community engagement. Either through exploring the Map, or reading about current ETAs' host country engagement in ETA Spotlights, you can learn more about what's feasible and successful in-country.
Read Alumni Spotlights to get more ideas for your Personal Statement, and how ETAs have fit the Fulbright into their trajectories post-grant.
---
Acceptance and Pre-Departure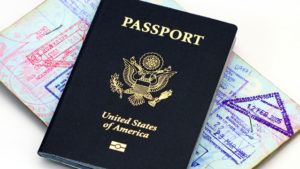 Deciding whether to accept or decline the grant? Current ETAs are the best to talk to about this. Get in touch with ETAs and ETA Alumni from your country to talk more about how they found their experience, and how the grant affected their lives and careers post-grant.
Not sure what to pack – and about all those medical forms? Reaching out to your in-country Coordinator is always the best first step, but current ETAs are a great resource for insider knowledge. If you're curious about how to make the most of your grant, any recommendations of what to bring, language-learning resources, or other pre-departure questions, get in touch using the Map to better prepare for your grant year. You can create a Fulbridge profile even before you've found out your placement location to start taking advantage of the global Fulbright network.
The Map

View up-to-date information on placement locations, community engagement, and teaching experiences.

The Blog

ETA Spotlights and grantees' essays lend insight into what ETA life is like in different countries.

The Lesson Catalog

Sharpen your application through visualizing what ETAs actually teach in the classroom.

Explore the Map
Read the Blog
Browse Lessons
---
More Resources
Application Tips
Tips for Fulbright Applicants: How to Choose the Right Grant
Tapping Your University's Resources: Tips on the Fulbright Application Process
Tips for Polishing Your Fulbright Application
Learn More about Fulbridge
What is Fulbridge?
Fulbridge, the New Global Network for Fulbrighters
Fulbridge is Revolutionizing the Way Fulbrighters Connect Around the World
---
Getting Involved with Fulbridge
Curious about getting involved in the project during your grant? Check out our Get Involved page.